rewilding
a meditative ecology simulation game

getting your hands dirty
moment-to-moment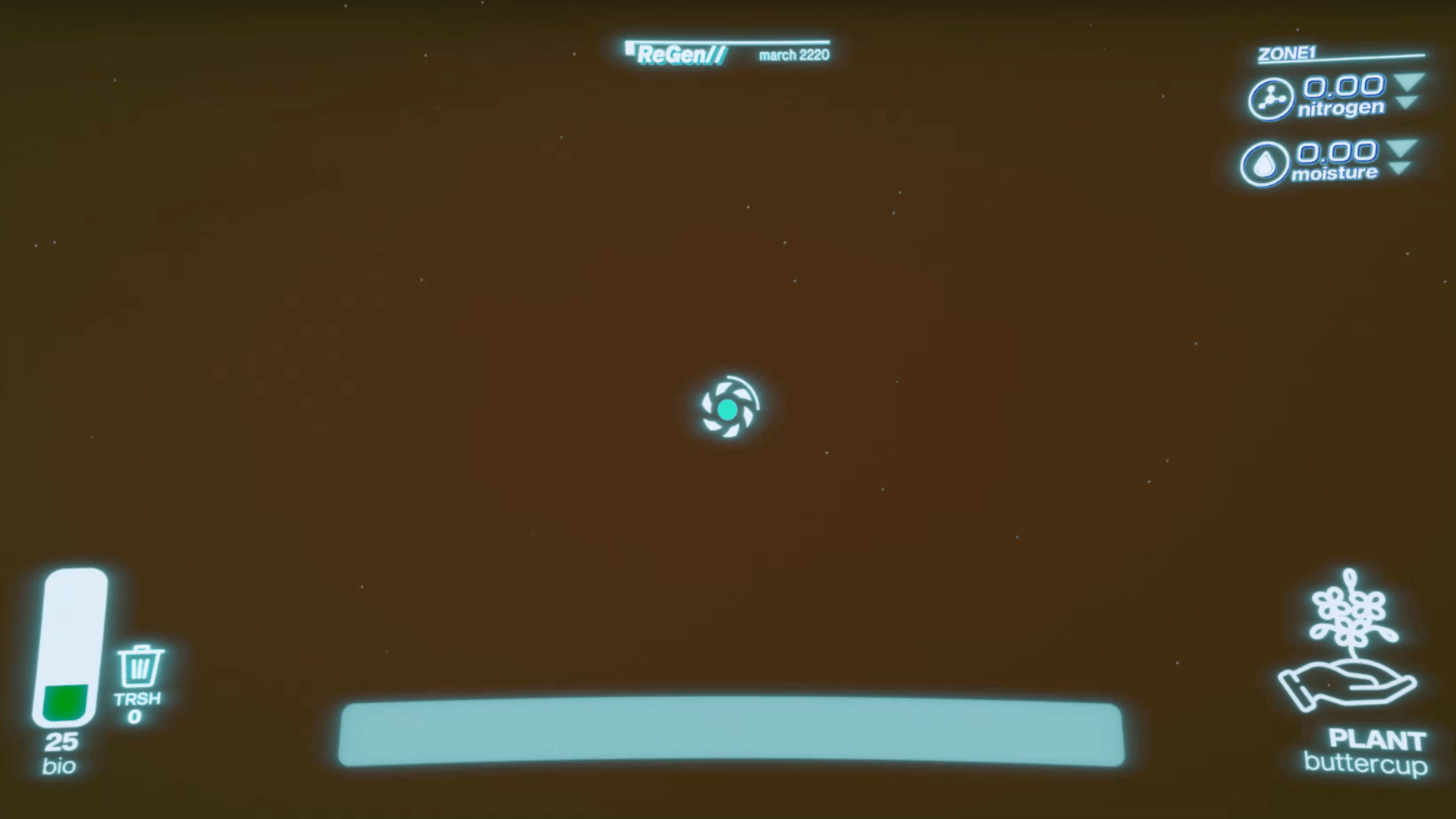 At the core of the gameplay loop is a set of simple verbs designed to make interaction with such a complex simulation more manageable.

These verbs are:

planting • harvesting • collecting

Embodying Syd means getting up close and personal with the plants of Rewilding. One of the core philosophies of Rewilding is the idea of "getting your hands dirty". To do this, players will leverage a variety of dynamic tools and techniques while establishing plantlife. Syd is not an RTS commander--they are a single person, and gameplay reflects that. Thankfully, their hard work is satisfying, rewarding, and, for the player, relaxing.